Why work with our engineering design office?
For more than twenty years, TRA-C industrie has been working alongside key industrial players in all sectors to support them in developing and strengthening Industry 4.0.
We aim to provide a concrete response to your specific needs. This is why, in addition to our subcontracting, welding and training capabilities, we also operate our own engineering design office.
Through this fully in-house service, we are able to assist you at every stage of your project. Our teams are fully mobilised to develop your projects from A to Z. Without further ado, let's take a closer look at what we can offer you in this regard. In other words, what are the services and know-how of our engineering design office?
TRA-C industrie, a company fully invested in Industry 4.0
We offer an industrial approach: from engineering to subcontracting. TRA-C industrie can support you throughout your products' lifecycle: study phase, design, prototyping, tooling and automation of production means (special machines, robotic cells, etc.). We are thus in a position to provide you with a comprehensive turnkey service, including the study of exhaustive specifications as well as subcontracting production of medium and large series of products in our workshops.
Do you have a broad development need? Or have you already outlined very precise specifications? Thanks to our engineering design office, we can design industrial robot and special machine solutions that meet the requirements of cutting-edge sectors.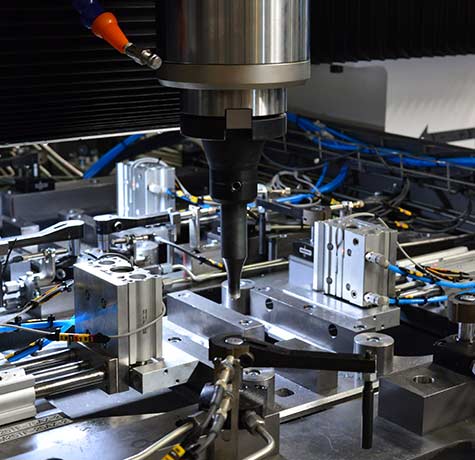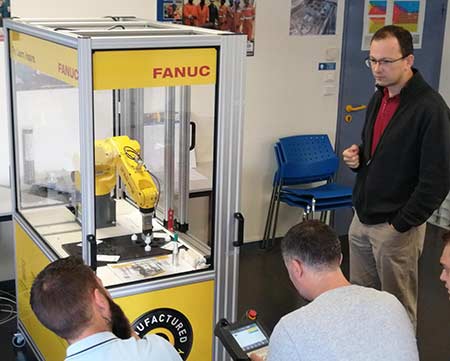 Our solutions for your development
Collaborating with key industrial players, our engineering design office can offer you high added value solutions. Our team brings together engineers, designers and PhD students.
We support you with a comprehensive analysis of your project and assist you in the design of your specific products and processes. This tailored assistance covers the study and design phases as well as prototyping. Learn more about what we can do for you.
TRA-C industrie is by your side for the study and design of your projects
Our French company, leader in the FSW process, can support you throughout the development of your projects, from receipt of the specifications to the design of the product and its commissioning in your premises. Our engineering design office is dedicated to R&D as well as engineering (calculations, automation and robotisation, mechanical studies, business monitoring, etc.).
By entrusting us with the design and development of your products, special machines and other robotic cells, you can be sure that the work will be done meticulously, and completed on time and within budget. We carry out a comprehensive analysis of your needs, expectations as well as constraints, and will guide you towards the most suitable solution. Indeed, TRA-C industrie provides a 360° solution based on its recognised expertise in the fields of welding, metalworking, robotics and mechanics.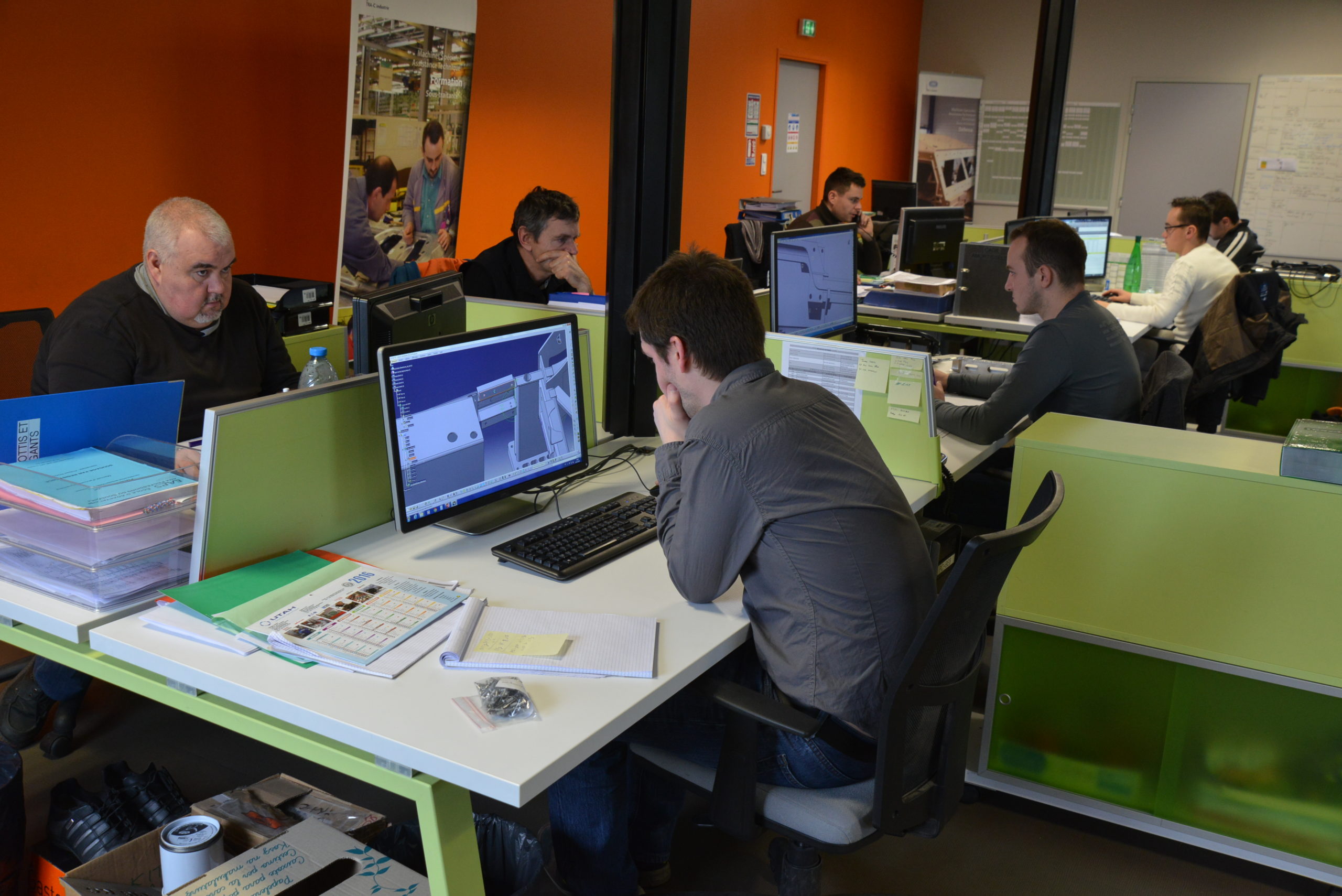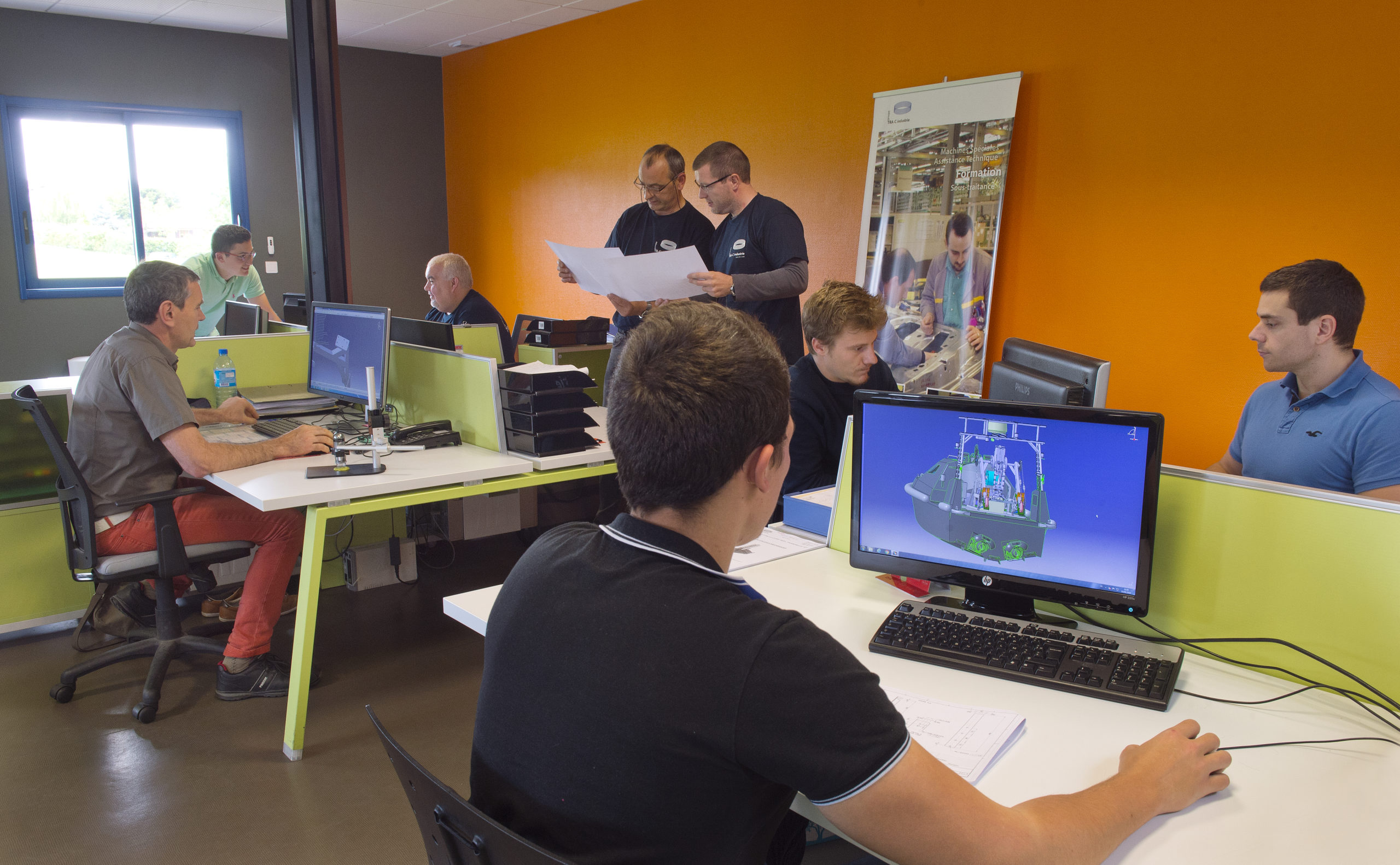 Our engineering design office can also carry out prototyping
Once the specifications have been set, the study and design carried out, TRA-C industrie's engineering design office can build a prototype of your product or machine in order to make your project a reality. This is a key stage to validate the proposed solutions before moving on to manufacturing in small or medium series.
You can rest assured that our company has all the necessary resources, both human and material, to produce a high quality prototype. As always, we carry out this process within our premises, working with the utmost discretion.
Our employees' skills and know-how
Our engineering design office has a proven track record in terms of quality of service and solutions. Our clients recommend us for our know-how and expertise because:
we are committed to meeting your deadlines: by entrusting us with your project, you can be sure that it will be completed on time and in the best conditions.
we respect your budgetary constraints: TRA-C industrie has the technical, human and logistical skills needed to pool costs and ensure the development of your project at the best possible value for money. Working with us, you only pay for what you really need.
we comply with your technical constraints: we work with all sectors, including the most demanding and cutting-edge industries such as energy, defence, transport, aeronautics and e-mobility. We are fully aware of your constraints and understand how to approach them. This adaptability and expertise is reflected in our various certifications.
our teams undergo continuous training: although our engineering design office is made up of experts in their respective fields, we know that the key to your success lies in our mastery of the various technical issues and their constant evolution. This is why we train our staff regularly so that they are always up to date with the latest technological advances.
we are attentive to your needs: at TRA-C industrie, we understand that expertise is not everything. That's why we put people and active listening at the heart of our concerns. For each of your projects, we always start by performing a preliminary study of your request. We listen carefully to understand your wishes and bring them to life.
we bring forward proposals: TRA-C industrie is by your side for all your study, design and prototyping needs. Our teams support and advise you to identify the most appropriate solutions. Working with us, you can rest assured that your project will be perfectly managed.
Do you have a project that requires the contribution of our engineering design team? Get in touch and tell us about it!