TRA-C industrie, the partner for your technical assistance
TRA-C industrie provides technical assistance for projects in France and abroad, and guarantees achievement of high-level industrial objectives.
An expert in technical assistance
We are an experienced supplier in technology transfers and we can provide technical assistance in your projects including activities in metallurgy trades (robotics, welding, boiler-making, sheet metal, mechanics, pipework and so on). This requires extremely varied technical skills as well as rigorous coordination of project management. TRA-C industrie thus supports its customers from product or installation design through to industrialization or commissioning.
Our high-level technical experts provide training and technical assistance in France and abroad.
days of international presence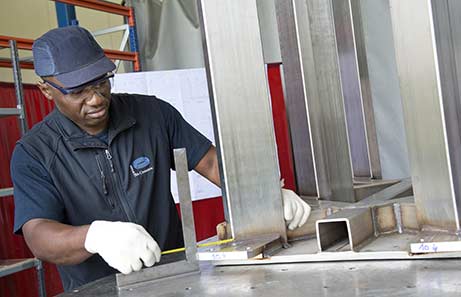 TRA-C industrie's scope of expertise includes the following areas: