TRA-C industrie
Your partner in Industry

4.0
Innovative solutions for industry
The TRA-C industrie Group, headquartered in Lyon, owns three sites in France. We are specialised in the design and implementation of specific solutions for industry. We take an integrated industrial approach and offer everything from engineering to subcontracting. With ten years of experience in the field, we also design solutions for friction stir welding (FSW), which are popular across Europe. Our group delivers its expertise via a high-performance and efficient training and technical assistance program in France and internationally.
A French Industrial Company, Leading Innovation
Since its incorporation in 2001 in Lyon/France, TRA-C industrie has attained and maintained leading position in the European design and production of the complex parts market sector and in the installation of automated solutions. Since May 2010, we have maintained a prime position as the most significant supplier in FSW technology. TRA-C Industrie is the first SME to have developed this technology for mass production for the automotive sector.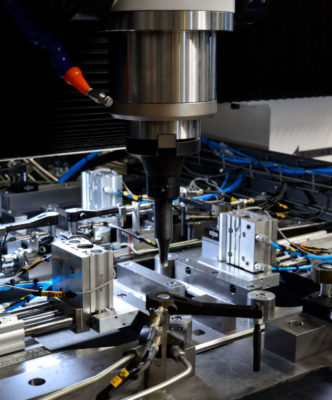 We have an integrated customer support approach. Throughout the lifecycle of your products, our team will help you with any aspects connected to the products. We help with everything from the study phase, through to design, including, but not limited to, prototyping, the production of fixtures and special machines. We offer a complete range of services, which also include assessing the specifications for the production of subcontracted equipment in medium-scale and mass production.
Through its subsidiaries, "Soudage Technique d'Auvergne" and "FORM in PROD," TRA-C industrie offers its customers high-performance and top-quality training and technical assistance. We also handle technology transfer on site or in the production workshop.
To meet our customers demands and show our commitment to providing top-quality solutions, we have earned the following certifications:
TRA-C industrie supports its customers via expertise across the design, calculation, metalworking, and project management fields for a variety of industry sectors.
Industry 4.0
Our aim is to remain at the forefront of research and innovation. Our young and dynamic team is always improving and engaged in the development of Industry 4.0.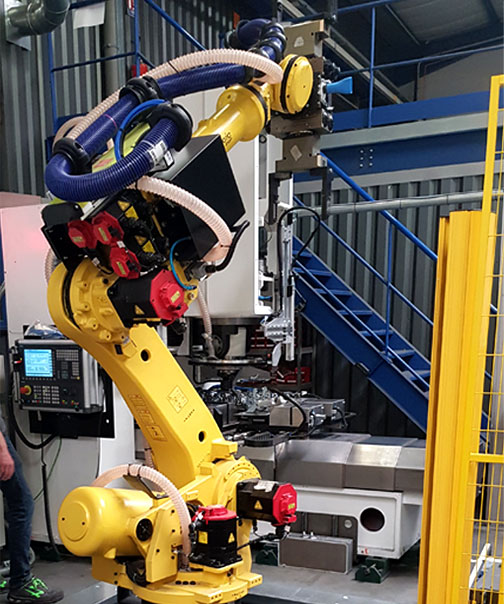 TRA-C industrie helps its customers in the production and design of high-end products. By working with us, our customers enjoy integrated solutions. TRA-C industrie is committed to delivering exceptional quality services and products.
We operate in sectors such as defence, aeronautic, energy, electromobility, and transport. We are trusted by European groups, which demand impeccable service and cutting-edge expertise for their large-scale projects.
In order to satisfy its demanding customers, the TRA-C Industrie Group is made up of 4 subsidiaries