Training and technical assistance
The TRA-C industrie group (made up of TRA-C industrie, Jacques Soudure, STA and FORM in PROD) gives considerable importance to training. Indeed, these subsidiaries STA and FORM in PROD, are engaged only in this activity, which represents one of the group's main values.
Training in the trades of the future
This type of training, in-company or intercompany, enables our customers to acquire all the knowledge necessary for trades in industry. Present in France and abroad, we guarantee achievement of industrial objectives in many sectors. Our experienced trainers pass on all their know-how in sheet metal work, welding, boiler-making, pipework and mechanics. We also offer training mainly aimed at the defense, aeronautics, agro-food, naval, rail, nuclear, pharmaceutical, and various other industries.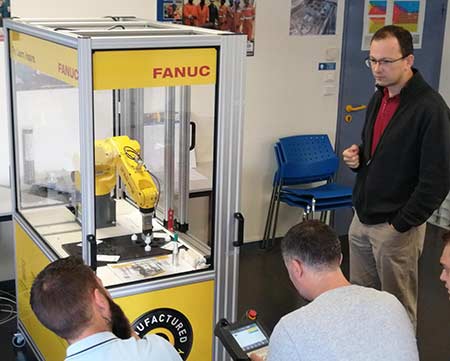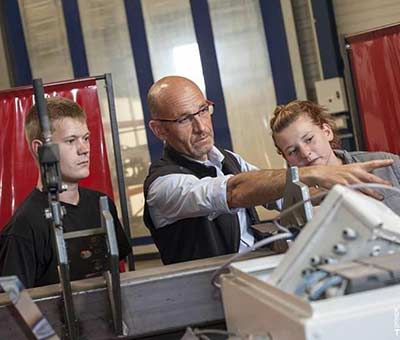 Support on the customer's site
We work everywhere in France or abroad, depending on your requirements. We are there to advise you, help you set up your training and qualification procedures  to make you more competitive, to be able to meet the specific needs of your customers and to allow you to open up to new markets. We adapt our training to customer needs in order to provide all the technical knowledge necessary for the company's proper development.
Partnership with the IMA – Institute of Aeronautical Trades
TRA-C industrie works in partnership with the IMA, the Institute of Aeronautical Trades, a center specializing in training dedicated to aeronautics. The IMA represents 20 vocational training courses, 3,800 young people trained and 7,000m² of workshops. This partnership is the on-going involvement of the TRA-C industrie Group in training and technical assistance in welding for the aeronautical trades.