Working with you to meet all your paint requirements
TRA-C industrie, in parallel with its expertise in metalworking, realizes projects, from design through to finishing sub-assemblies in paint projects. Indeed, we have a line of liquid paint, materials adapted and maintained with qualified personnel, guaranteeing quality of protection of your sub-assemblies.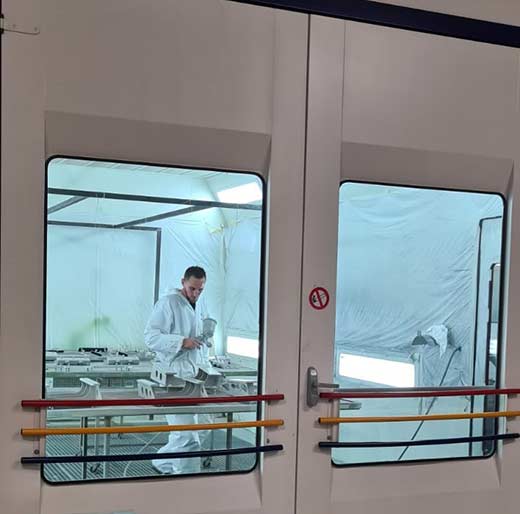 The TRA-C industrie group produces your industrial paints
We have a surface treatment booth that can accommodate your various sub-assemblies. Equipped with hooks, it optimizes production time and improves quality. We assess your specifications in order to respect the constraints related to painting. We have the capacity to finish your parts and your sub-assemblies in carbon steels, aluminum alloys, etc. From single part to mass production, we carry out your surface treatment while respecting your request. We are thus able to meet your requirements, whatever the desired result.