The TRA-C industrie Group is the European leader in Friction Stir Welding (FSW). Since 2009, we have been advancing in the research and development of this process; we are even the only European company to offer a global approach to this technology. This is why we put our expertise in this area to work for our customers through various services.
We have an R&D team made up of doctoral students who are constantly working on FSW. This team assesses and analyzes the customer's request in order to offer it the solution that best meets its expectations and its sector of activity. This design and engineering department carries out calculations, prototyping, tests, etc. in order to develop FSW technology and push its limits.
Once the test campaign has been carried out, our technicians and engineers are responsible for producing the preproduction with the best determined parameters. The TRA-C industrie Group aims to offer each of its customers impeccable service.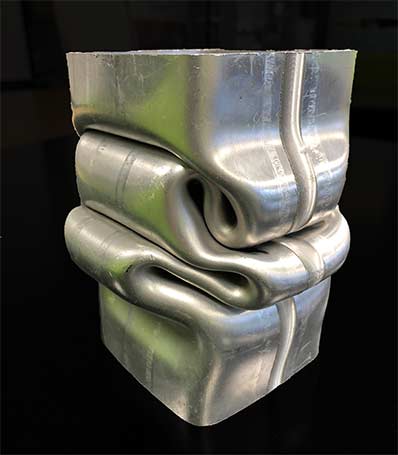 Industrial subcontracting
We offer our subcontracting services for production of your FSW parts in small, medium, and large series.  We also have the largest base of FSW machinery in Europe. With FSW, we can offer you a reliable and sustainable solution that helps reduce manufacturing costs. Thanks to our experience and our know-how, we can guarantee quality and that deadlines will be met.
Maintenance of your machines
We also have the resources in-house to carry out the maintenance and after-sales service of the various TRA-C industrie machines installed at our customers' sites. Our mobile technicians are experts who travel to our customers' premises to answer their various technical problems.