 The TRA-C industrie Group and its 4 subsidiaries
TRA-C industrie, Soudage Technique d'Auvergne – STA, FORM in PROD and Jacques Soudure form the four subsidiaries of the TRA-C industry group.
The TRA-C industrie group is made up of complementary companies in order to meet the various demands and requirements of our customers. Indeed, thanks to these collaborating companies, our main objective is to propose a comprehensive offering.
The 3 divisions of the group:
Established in the Lyon region when it was created, the group operates in France and internationally. Its subsidiaries are located on 3 production sites in France at: Vindry-sur-Turdine (69), Issoudun (36) and Cournon-d'Auvergne (63).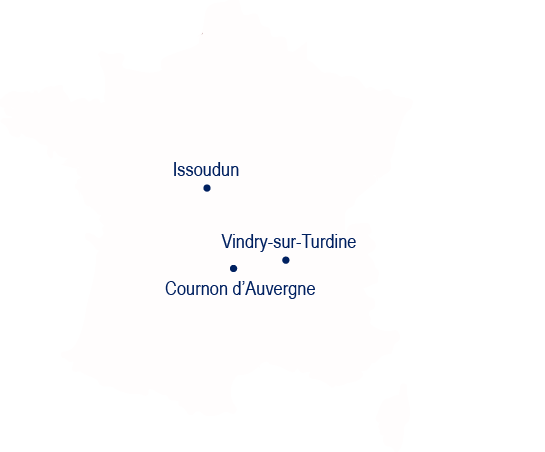 The activities of the TRA-C industrie Group
Engineering and production
TRA-C industrie puts its engineering and production expertise to work for its customers, in order to design and mass-manufacture value-added sub-assemblies. We are also the European leader in Friction Stir Welding (FSW), an innovative process through which we support the development, manufacture and installation of complete production lines for our customers.
Our Jacques Soudure subsidiary specializes in fine precision sheet metal work. This company, located in Issoudun (36), is certified according to the aeronautical standard EN 9100, which means it is a first-tier supplier for the aeronautics and space sectors, etc. Specific expertise in fine precision sheet metal work on 0.30 to 10mm.
Training and technical assistance
Training and technical assistance are also part of our activities. Soudage Technique d'Auvergne – STA and FORM in PROD specialize in training in trades and industry sectors. Our experts from these two subsidiaries provide training and technical assistance in France and abroad in order to accompany our customers and guarantee them the achievement of their industrial objectives.