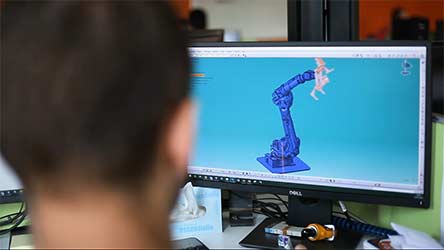 Expert in assessing and realizing your requirements
For 20 years now, TRA-C industrie has been an expert in metalworking. At the same time, we have a qualified design office that allows us to work on the entire life cycle of a product, from design through to manufacture. Among these key stages in the development of a customer's product, we are able to produce prototypes in-house in order to validate the solutions offered.
A prototype to make your projects a reality
We have both the material and human resources necessary to produce prototypes, after product design and before the launch of mass production, to complete the end part.
This step is important so the part can be approved by our engineers and our customers before launching into series production.