TRA-C industrie is an assembly and equipment supplier based in Lyon, well-known throughout France and Europe, and an expert in metalwork. We support our clients at every stage of the design and roll-out of their industrial project.
The TRA-C industrie group offers a comprehensive turnkey service, ranging from engineering and prototyping to training your employees, and including series production.
Expert in welding and metalworking
Today, the TRA-C industrie group is the European leader in friction stir welding (FSW). This is one of our core business activities – we have been moving forward in research and development of this process since 2009.
To date, we are the only French and even European company to offer a global approach that includes research and development, production, and machines in the field of this innovation.
The TRA-C industrie group's expertise in ferrous and non-ferrous metalwork also extends to boiler making and industrial subcontracting. We provide expert welding on thin sheet metal, TIG, MIG, MAG, orbital, robotic, resistance welding, laser cutting, etc.
This proven expertise has earned us several certifications attesting to our professionalism. It is our objective to become your preferred partner for all your projects related to the defense, nuclear, automotive and aeronautic sectors.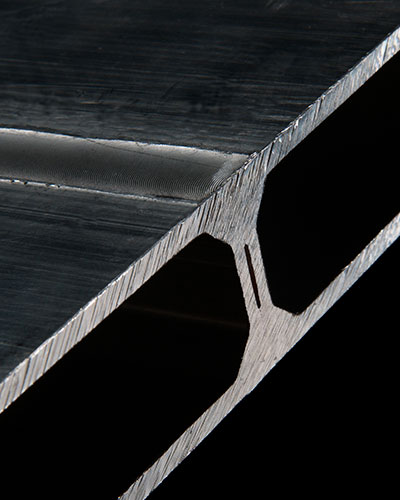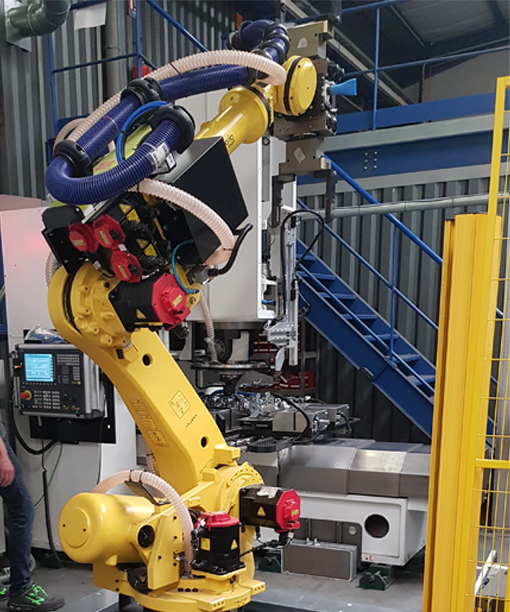 Designer and manufacturer of special machines and robotic cells
We support our clients towards a more efficient and intelligent Industry 4.0 through the development of special machines and complete robotic cells.
The TRA-C industrie group has all the material and human resources required to carry out a complete project. Our design office – made up of a multidisciplinary team that includes members with doctorates in their area of specialization, engineers as well as projectors/designers – carries out the studies, calculations and prototyping necessary to offer the most suitable solution to the client's request, always with reference to the client's specifications.
The manufacturing and assembling of the machines is also carried out in-house. Our mobile teams then take care of their installation at the destination site and training the teams there on how to use them.
Our company specializes in industrial subcontracting and has a modern, high-tech machine park capable of producing small, medium and large series productions on all metal-related work.
We can provide complete subcontracting as well as welding services from the supply of your parts in our workshops in Lyon or on site throughout Europe. We adapt to each of our clients individually.
Training and technical assistance
Our group offers training and technical assistance on clients' sites as well as in our dedicated training center in Auvergne (STA – Soudage Technique d'Auvergne). We provide tailor-made training in the fields of boiler making, sheet metal work, welding, mechanics and industrial piping. STA is supported by a team of expert trainers from industry.
We also devote a large part of our activity to technical assistance for companies in the agri-foodstuffs, oil, gas, nuclear and industrial sectors, to name but a few.