Supplier of FSW gantry machines
TRA-C industrie offers you its gantry machines. These machines, entirely dedicated to production, have a table that follows the X axis and a welding head that follows the Y and Z axes. They make it possible to produce parts with larger dimensions since they have a large table. They have a high welding speed which considerably increases the productivity.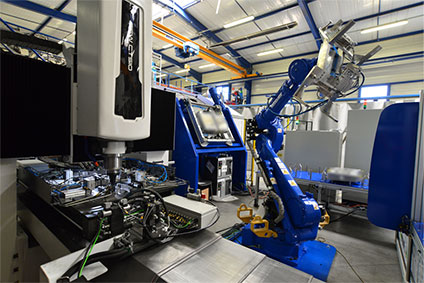 FSW machine for production
Thanks to its advantages, the FSW gantry machines offered by TRA-C industrie allow production in small, medium and large series while benefiting from the technicality of this innovative solid state welding process. We are able to design a remote control panel to meet our customers' different requirements.
The specifications of the gantry machine: