TRA-C industrie, leader in its field
TRA-C industrie has recognized expertise in its field. We are assemblers, equipment manufacturers, experts in metalworking and European leaders in Friction Stir Welding (FSW). We have the necessary capacities to carry out and realize your large-scale projects.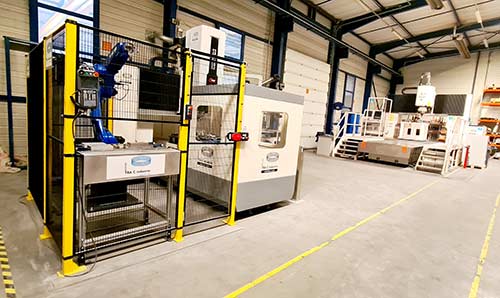 The advantages of TRA-C industrie's offer
Quality
When we realize our clients' projects, it is a point of honor for us to support them with thoroughness and provide them with the solution that offers them the best quality. Our teams have all the necessary expertise to provide you with the sub-assemblies and deliverables that meet your requirements. Experience, precision and skills are the key success factors of the TRA-C industrie group. Key players in industry already trust us to bring their projects to life.
Industry 4.0
The TRA-C industrie group is involved in Industry 4.0. This technological advance makes it possible to automate certain workshop tasks. At the same time, we are developing automatic and robotic solutions in-house to assist our customers in the development of Industry 4.0. Drawing on our expertise, we are able to offer solutions that are more environmentally friendly, less costly and more autonomous.