Friction Stir Welding Machines: Our Solutions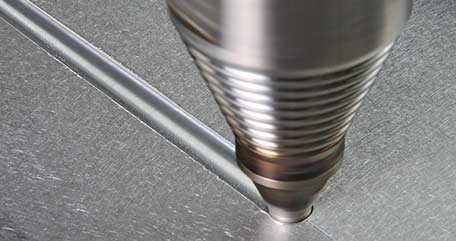 Trust An Expert and Enjoy the Benefits of FSW
The design and production of a friction stir welding machine is a streamlined process for TRA-C industrie. We deliver our expertise to boost your business' growth.
This type of welding relies on the solid junction of heterogeneous alloys, using a wear-resistant rotating pin following the weld line. The main advantages lie in the speed of the process and the efficiency gains it generates.
You can achieve production rates of 3 meters per minute and a single pass is sufficient. The high-tech machines achieve an extreme degree of reproducibility, thanks to state-of-the-art automation.
The risk of defect is limited. This is what attracts many companies from sectors as demanding as the automotive, aeronautics and defence. We also offer multi-material welding according to your specific needs, including the ability to process thicknesses up to 80mm.
Also, Friction Stir Welding has become very popular because it is an eco-friendly process, without any UV rays, toxic gases, or smoke projection. By allowing the use of lighter materials, FSW has a positive impact on e-mobility
Complete Solutions for each Specification
At TRA-C industrie, our R&D department is the keystone of the added value we bring to our customers. This team, which includes PhD students, designers and engineers, assesses the needs of each client, and then develops the solution that will be the best suited for them.
We own two FSW machines of different capacities, one of 30 kN, which is dedicated to R&D, and the other of 100 kN for large-scale projects and/or thicker materials.
We provide turnkey solutions including a transfer of skills to your employees, both for starting the machines and for their maintenance. We aim to provide our customers with comprehensive support, from the development of welding parameters in our Lyon workshop to the full-scale production at our customers' premises.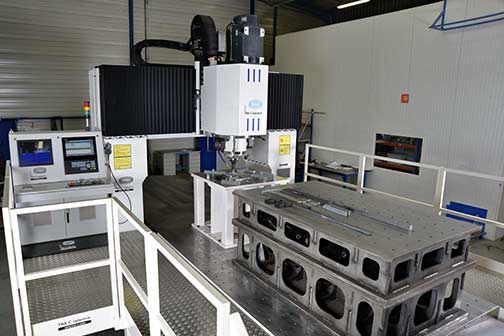 FSW rail-mounted machines for large parts :

FSW rail-mounted machines allow welding along the 3 direction (X-Y-Z) and allow manufacture a larges parts for example structural panels for railway or aerospatial applications. TRA-C industrie is also able to supply 5 axes machines to weld in 3 dimensions.