Expertise in the defense sector
TRA-C industrie is an expert in metalworking that supports major players in the defense sector in subcontracting, as well as in the study and design of parts with high added value.
TRA-C industrie supports the defense sector
We have engineering capabilities to design complex structures. We study custom and turnkey solutions. We have all the resources, both human and material, necessary to carry out prototyping before series production.
TRA-C industrie is also a reference subcontractor for the defence sector, since we have the means to produce complex parts with high added value in small, medium and large series. TRA-C industrie group is able to design and produce, for example: armoured structures, assault platforms, complex steel or aluminium structures, etc…
TRA-C industrie group works as well for naval, land and aeronautical defence. We are certified EN 9100.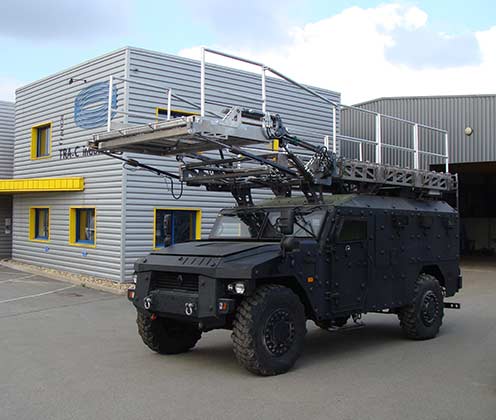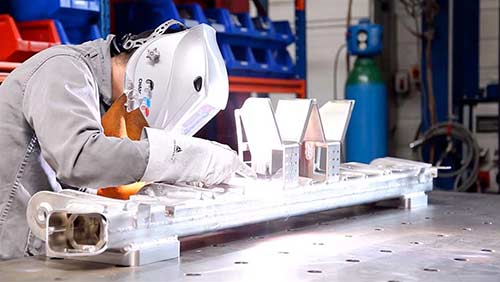 Our experience in Friction Stir Welding (FSW) allows us to work on major projects for the defense industry. This process makes possible multi-material and high thickness welding and allows the assembly of light alloys. Thanks to this expertise, we support our customers in the production of armoured boxes, ARX 25 turrets, structural parts of the Scorpion program, etc…
We also guide our defense customers to optimize their processes by automating their production lines. We design and install production cells according to the needs and requests of the customers.