TRA-C industrie : Your Welding Subcontractor
At TRA-C industrie, we do everything to be the best in Europe. It's an ambition that drives us on a daily basis to better serve our customers.
TRA-C industrie offers a variety of benefits to your business and ensures you select the best welding subcontractor for your project. We deliver specialized machines and equipment to suit your needs. 
We have the human and material resources to be an essential welding subcontractor, assembler and equipment supplier for all your industrial projects. Our aim is to become a major European player in the fields of welding production, even for niche markets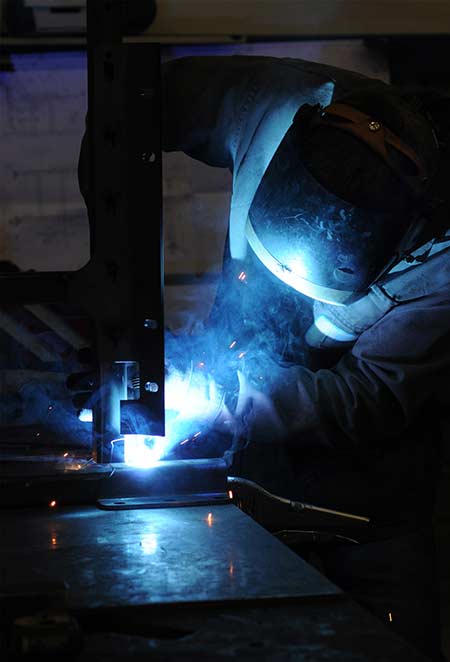 TRA-C industrie: An Undeniable Specialist
TRA-C industrie, welding subcontractor, is a high-performance expert in metalworking and in mechanical welding. We design and manufacture mechanically welded assemblies from the simplest to the most complex systems. We fully master a wide range of techniques:
Customer Satisfaction
With us, your project is designed, developed and industrialized, internally, by our teams of technicians and engineers. From industrialization to production, and through the various phases of testing and assembly, we provide a comprehensive solution of industrial subcontracting.
You will benefit from our know-how and our experience of 20 years in the industry. Thanks to our 15,000 sqm workshop, we can take care of all of your industrial projects, whatever the quantity and size, i.e. from small to large series. We also work with all types of metals, of any thickness and dimensions.
Our company has all the means necessary for the design and production of your equipment including, but not limited to CNC bending machines, stamping presses, cutting machines, conventional bending machines, and machining. We meet all your welding needs, in the following processes: welding on thin sheet metal, FSW, TIG, MIG, MAG, robotic welding, orbital, and resistance welding.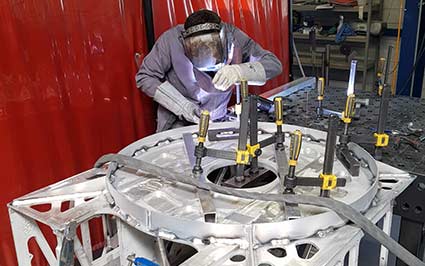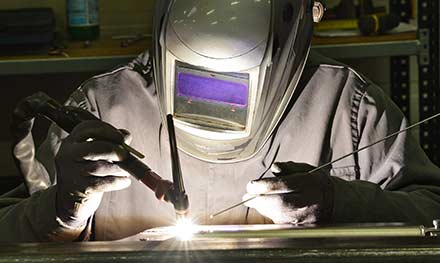 A Trust-Based Relationship
Many companies belonging to cutting-edge fields entrust us with the design and manufacture of their equipment (defence, transport, naval, energy, nuclear, agrifood, etc.). For example, our customers in the defence and aeronautic sectors call on our expertise to produce lightweight parts in accordance with very strict specifications.
We offer our customers personalized support, throughout the lifecycle of their products. TRA-C industrie, as welding subcontractor, constantly works to improve production processes. We firmly believe in the importance of a relationship of trust with values. We regularly hold meetings with the companies, which have subcontracted us, to present our latest developments and to take stock of our ability to meet their requirements. Our current customers are fond of these moments of sharing.