Since its inception, TRA-C industrie has built an enviable reputation as one of the most successful Friction Stir Welding companies in Europe.
Friction Stir Welding technology (FSW) involves a solid junction of heterogeneous alloys, using a wear-resistant rotary tool which follows the welding seam.
Friction Stir Welding represents a quick and economical method, with welding speed of up to 3m/min. No filler metal is requiered. It only takes one pass. We also implement multi-material welding depending on the needs of each customer. We can easily handle thicknesses up to 80 mm. Because Friction Stir Welding is fully automated, the risk of defect is limited and there is a high degree of repeatability.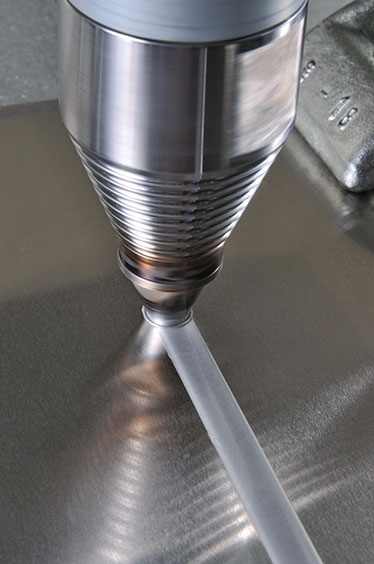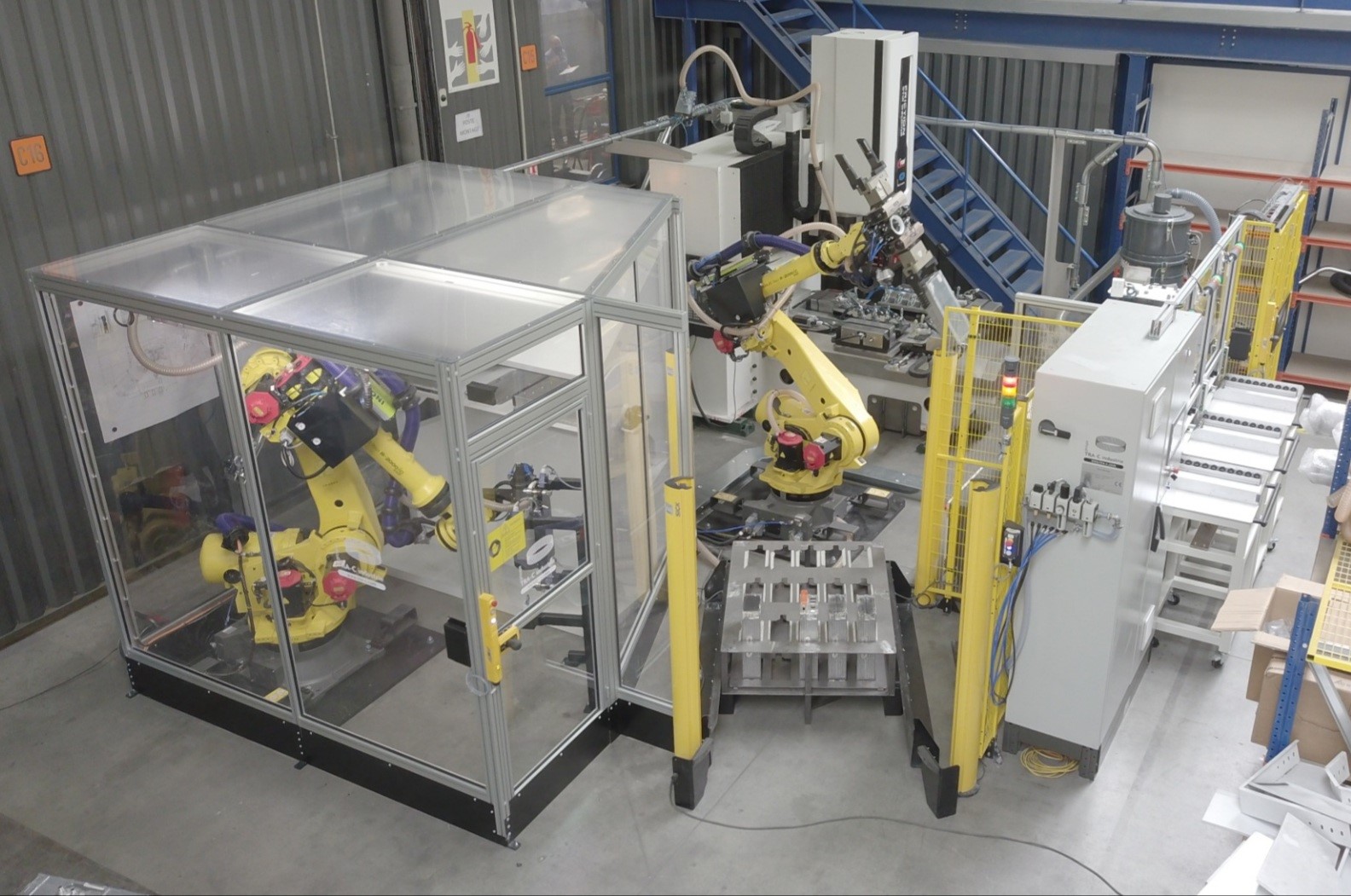 FSW technology is praised by demanding sectors such as aeronautics, defense, automotive, etc. For sector whom looking for lighting solutions the used of aluminium allows is the best way for reduct the weight. The best technology to welding the aluminium today is FSW. Our specialised and high-performance R&D department – which brings together PhD students, designers and engineers, delivers the best suited solutions to meet your needs. TRA-C industrie is the first French company to have successfully developed the FSW process for series production within the automotive sector.
Industrial Efficiency and Sustainability
Our solutions are always turnkey, as we ensure a complete transfer of skills, including ensuring the proper start-up of the machines and training the employees of the installation site on how to use them. Also, as a FSW subcontractor TRA-C industrie can manufacture your parts in our facilitie. Our Friction Stir Welding company provides comprehensive support to our customers, from the development of welding parameters (in our plant, near Lyon), up to the production phase at the premises of our customers.
Friction Stir Welding is considered to be an ecological process, which does not emit UV rays or toxic gas, or doesn't cause harmful smoke projection. Its applications can also have a green impact. For example in e-mobility, very lightweight alloys help to extend the range of electric or hybrid vehicles.
We have a R&D department (integrated testing laboratory) dedicated to this cutting-edge technology. Made up of PhD students, designers and engineers, it has a dual objective: to offer our customers the solutions best suited to their needs while seeking to push back the limits of the process.
Development of machines and turnkey cells
We are the first European company to have developed the FSW for series production for automotive industry. Our teams design and develop special machines as well as complete welding cells including FSW technology. Our facilities also combine FSW tools, fixturing robots and traceability technologies to meet all our customers' specifications.
Our solutions are turnkey since we also ensure a transfer of skills by ensuring the proper start-up of the machines and by training the employees of the installation site in their use. The support is therefore complete: from the development of the welding parameters (WPS), to the reception on the production site. We also bring our know-how in the maintenance of equipment throughout its life cycle.