We Help Our Customers Enter the World of Industry 4.0
Cyber-physical systems marked the beginning of the 4th industrial evolution.
Our extensive expertise backed up by 20 years of experience ensure our customers seamlessly enter the Industry 4.0 world. We produce machines and equipment which improve our customers' production efficiency and reliability rates. TRA-C industrie offers development and production solutions ranging from design to installation of special machines and turnkey tools.
Our design office studies all of the customer's needs to offer premium customised machines. We design and produce special machines in our facilities near Lyon with full control of the manufacturing technologies involved.
What We Can Do for Your Business
We manufacture machines which are high-tech and user-friendly. We ensure seamless development and implementation of these 4.0 technologies.
By optimizing the production process, our equipment lowers your production costs while increasing capacities. They also allow automation of the entire process by eliminating dangerous and repetitive tasks for your employees. The machines improve product quality by ensuring constant and perfect repeatability. Industrial automation contributes to reducing the rate of rework and return of products.
TRA-C industrie, manufacturer of machines, is deeply invested in industrial automation. It's the technology of the future for accelerated ROI (Return on Investment).
TRA-C industrie is also a reputable manufacturer of machines, acknowledged in the French and European market as a leading expert in Friction Stir Welding (FSW) technology. We offer fully integrated FSW services including the design and manufacture of special machines. We ensure the installation of robotic cells, the development and deployment of applications involving automated and robotic technologies.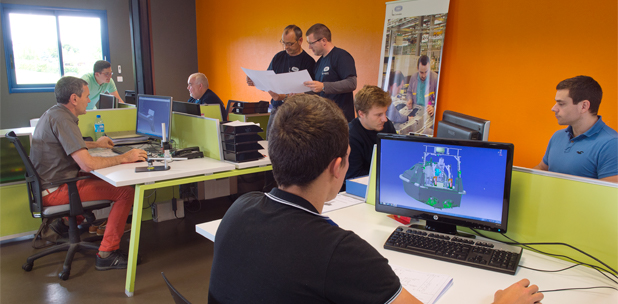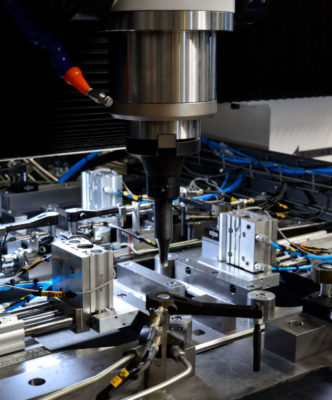 TRA-C industrie, a renowned manufacturer of machines, is an expert in the production of Factory 4.0. installations and equipment. The added value we bring to our customers exceeds providing them with the best machines possible. We carry out team training and on-site installation to ensure you capitalize the machines' full potential and, in turn, maximize your ROI. Also, once you have received a machine at your site, our skilled technicians will monitor the project. Our teams will provide valuable information and advice on how to set it up for a good start. TRA-C industrie also ensures your team's training on normal use and for potential troubleshooting.
Optimising Your Business with Our Machine Design Company
After the design is ready, the internal development of the machines begins in our workshop near Lyon. The in-house design allows us to completely control the technologies involved. A performed metal workshop allows us to produce equipment in short time with also last minute change possibility in a fine tuning period. We make the commissioning of machines at our customers' production sites and train their employees.
TRA-C industry places training and skills transfer at the heart of its business. We also train operators in the use of our special machines, their maintenance as well as their possible troubleshooting.