TRA-C industrie, your partner in your FSW projects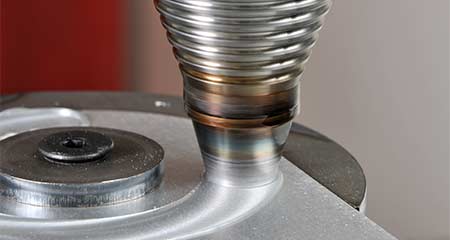 Expert and leader in the FSW process
We are assemblers, equipment manufacturers, experts in metalworking and European leaders in Friction Stir Welding (FSW). We support our customers throughout the life cycle of FSW machines and parts. Alongside design, manufacture and installation, we ensure the smooth running of our machines by carrying out maintenance contracts in order to successfully realize your various projects.
Comprehensive support, right through to maintenance
We listen to our customers so we can realize their various projects as optimally as possible. We provide our customers with a team of experts who support them through all stages of manufacturing and management of the various solutions. The team is also there to ensure maintenance of the machines in order to ensure their proper functioning and proper use. Our mobile teams travel to customers' site to provide all their technical knowledge. This after-sales service is a major asset in order to respond to your various issues and support your projects until after they have been completed. Since maintenance is essential to ensure the constant quality of the weld, we make sure we are responsive and attentive to your needs to ensure optimum productivity.