Gripping equipment and handling
To ensure safety and reliability during handling, you need to choose the appropriate gripping equipment. We explore the best means of lifting for the specific part to be handled (its weight, geometry, center of gravity, etc.)
TRA-C industrie has the experience required to produce tailor-made lifting tables, platforms, grippers, turners and lifting beams. These different solutions are chosen in reference to the client's requirements.
Our strength lies in offering all the expertise through our design office (calculations, design, simulation, etc.), our manufacturing site and our regulatory lifting test procedures (CE), which ensure the validity of the equipment upon delivery.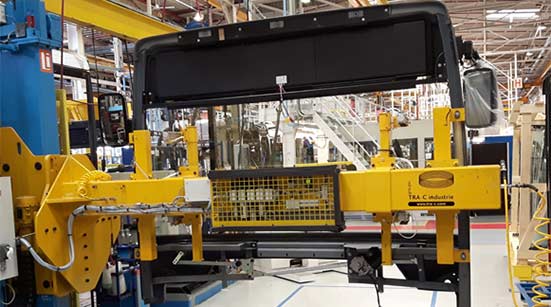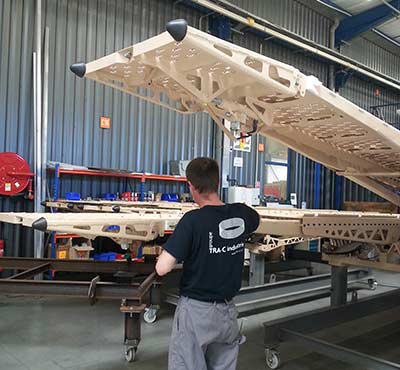 Designer of your gripping equipment
Our teams of experts have the capacity to develop, design and manufacture your various gripping equipment. To this end, we make a study of the part that will be lifted, in order to understand its weight, its environment and its size, so that we can offer you the most suitable solution. To guarantee the safety of this operation, we have the skills to perform computations that make it possible for the quality of the gripping equipment we offer to be approved; we are self-certifiers. We also carry out tests in-house to ensure the reliability of the process.