TRA-C industrie : expert in welding of aeronautical parts
The welding of aeronautical parts requires a real technical know-how. Not only all metal parts of an aircraft are not suitable for welding, but they must also respect a certain number of criteria to meet the requirements of this advanced sector. As a European welding specialist, we offer you our expertise.
TRA-C industrie is a global offer: from subcontracting to the design of a product from A to Z, we can meet all the demands of our aeronautical customers.
Aeronautics: leading-edge companies
Aeronautics is a demanding field. For your subcontracting work, you must be sure to use a competent company. Indeed, not all metal parts can be welded, some materials can neither be welded nor brazed. The competence of a specialist is essential. TRA-C industrie is at the service of all customers to design, manufacture and weld their aeronautical parts.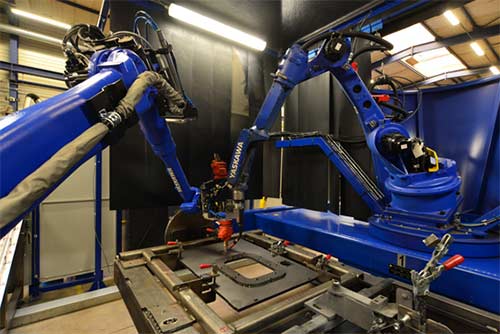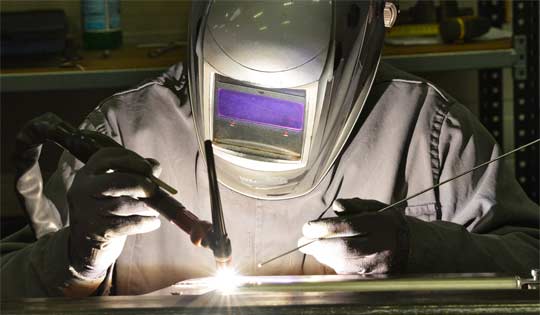 What TRA-C industrie can offer you in terms of aeronautical parts
The design and welding of aeronautical parts require a real expertise. Aeronautics is a technological sector where nothing is left to chance: raw materials must be chosen with care, they must be adapted to strong constraints and scrupulous specifications, as well as their implementation (design, assembly, welding…).
Support for all our customers from A to Z
We accompany our customers and help them in all stages of their project. To do this, we offer them a global approach based on innovation, expertise, commitment as well as respect for deadlines, costs and specifications. In the field of aeronautics, our company is committed to offering you engineering and welding solutions at the best price: we make sure to answer your needs while optimizing production costs.
This is how we can take charge of the industrialization of all your aeronautical sub-assemblies. We have a design office, methods, the required know-how and of course our own production facilities. By trusting us for the design and/or the manufacture of your aeronautical parts, you are certain that the work will be carried out in the best conditions in our workshops in France. We are able to ensure the production of your aeronautical parts in small, medium and large series.
Our mastery of boiler making, welding, fine sheet metal work, stamping, welding, assembly and mechanics will bring you high value-added solutions.
For all your subcontracting needs in aeronautics, TRA-C industrie is at your side. Our staff will support you and advise you on the most appropriate solutions.
These new advanced technologies mark a considerable evolution/change in production processes. Alongside virtual and augmented reality simulations, additive manufacturing with 3D printing, industrial robots are diversifying and multiplying. Thanks to new digital advances, they are becoming more flexible and more efficient. Wherever conditions are difficult, where handling and assembly are recurrent, they are approved of.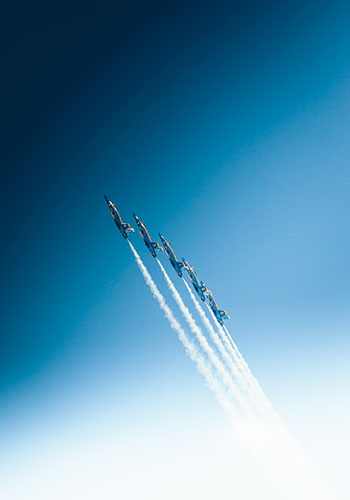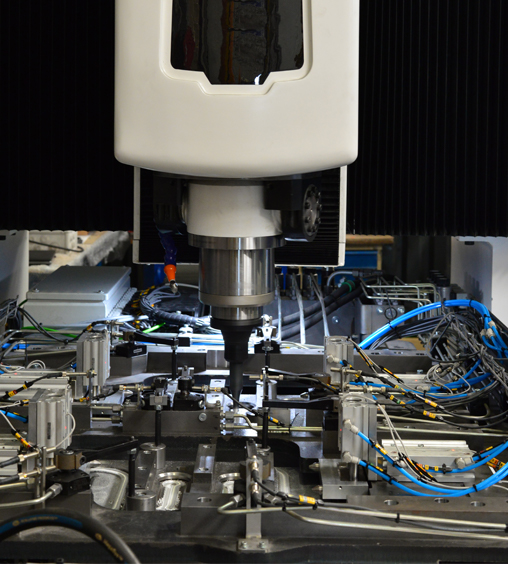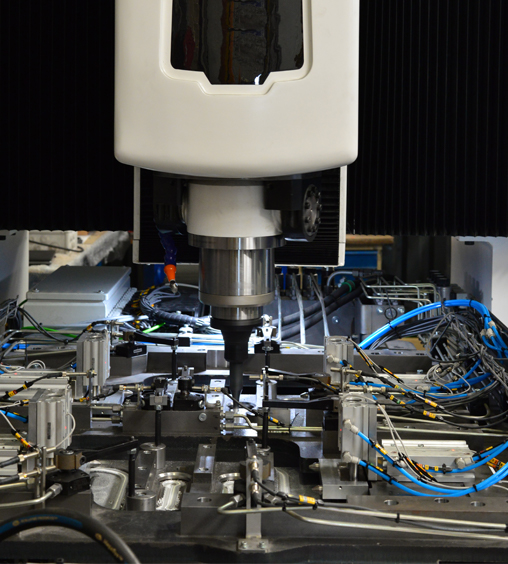 Since its creation, our company has positioned itself as a privileged interlocutor and partner for industrialists of all kinds. We are committed to your satisfaction on a daily basis to see your projects come to life. Even though we work with many sectors, we have real expertise in the aeronautics and space fields, while continuing to train our teams and invest in research and development to offer you ever more innovative and high-performance solutions.
This commitment to excellence is evidenced by our numerous certifications, including our EN 9100 certification. As a result, we are now a Tier 1 supplier to the main manufacturers of aeronautical equipment and parts (such as Stelia, Safran or Thales,…). Our company is able to support its customers with state-of-the-art technologies while respecting the strictest specifications.
Your expert in welding of aeronautical parts
The work and the assembly of aeronautical parts require a real expertise. TRA-C industrie is a European expert in metal working. We are at the side of our customers for all their welding needs, and more particularly for your aeronautical parts. We work with all types of metals (inconel, titanium, aluminum alloys, stainless steels or THD steel…) in all thicknesses and dimensions. We design machine-welded assemblies from the simplest to the most complex and we master different welding techniques:
FSW, or Friction Stir Welding. We are currently the leader in this innovative process. TRA-C industrie is the only company in France and in Europe to offer a global expertise in this field. Friction stir welding ensures a solid connection of light alloys and/or heterogeneous materials.
TIG welding: This welding technique is recognized for its very high quality. It allows to weld thin layers as well as heterogeneous and homogeneous materials. It is also suitable for welding aeronautical parts.
MIG & MAG welding: these are semi-automatic welding techniques. The fusion of metals is carried out thanks to the calorific energy released by an electric arc. It is the composition of the gas used that differentiates the two processes (MIG welding is "inert", MAG welding is "active").
Other welding techniques: electric resistance welding (ERW), orbital welding, stirring…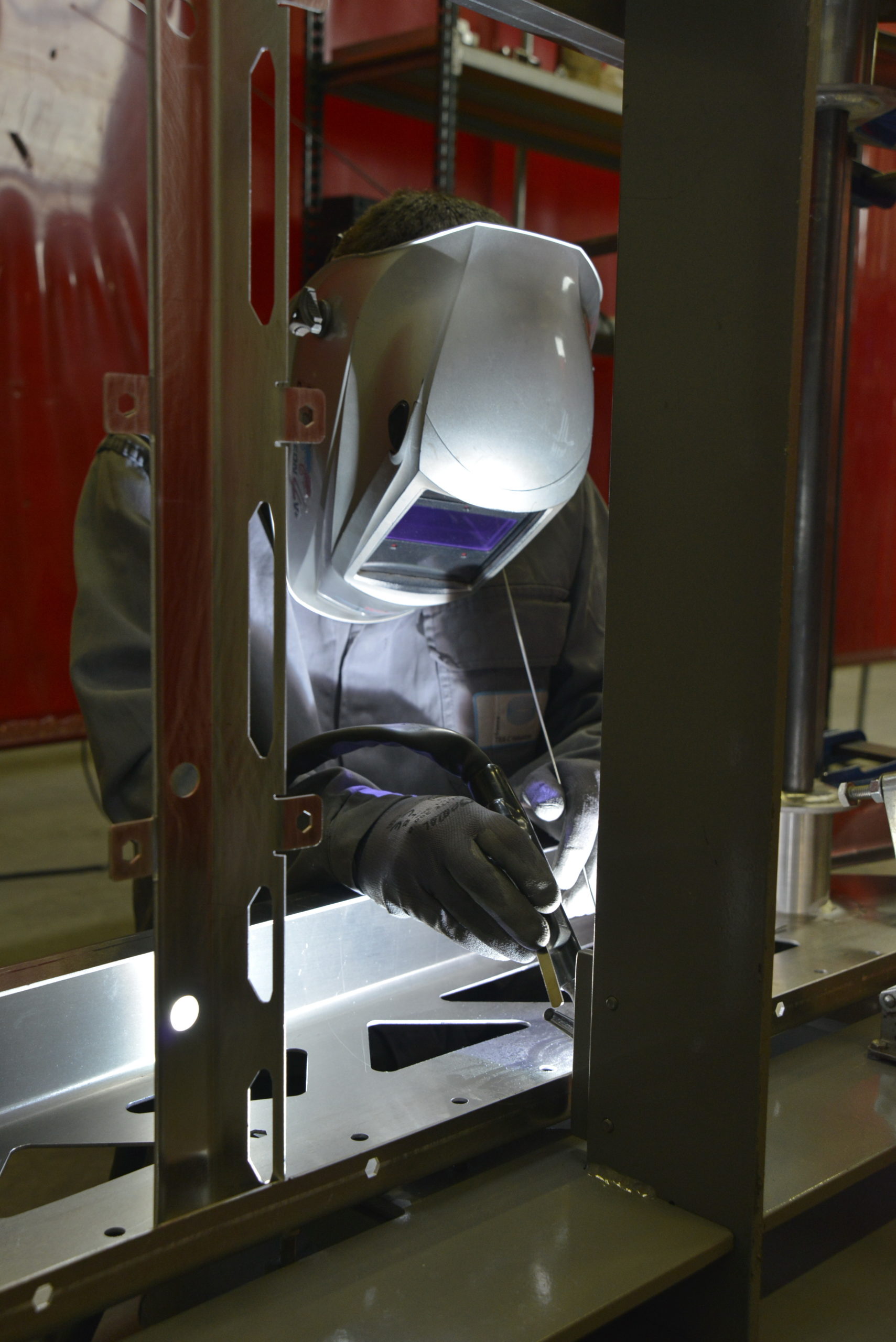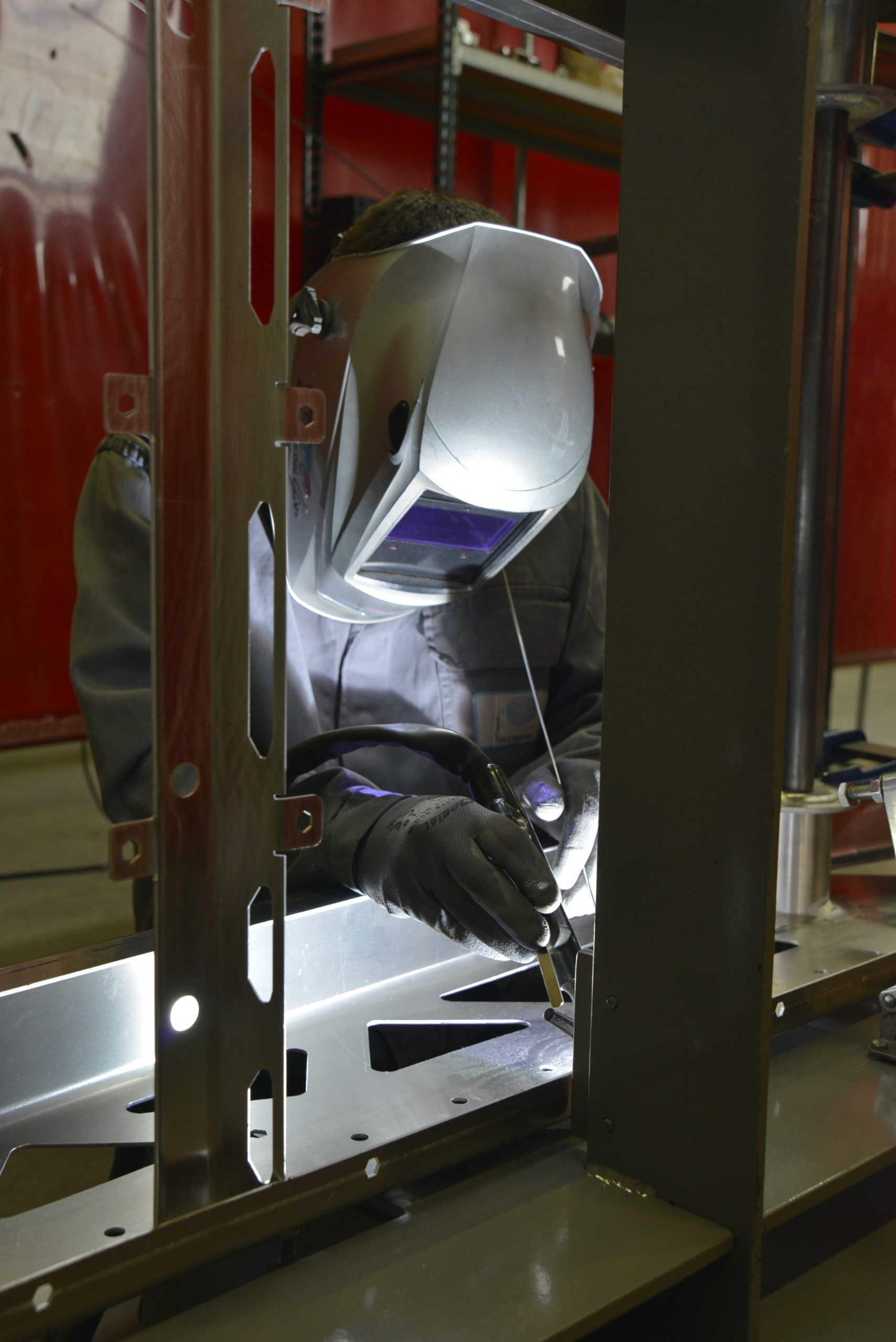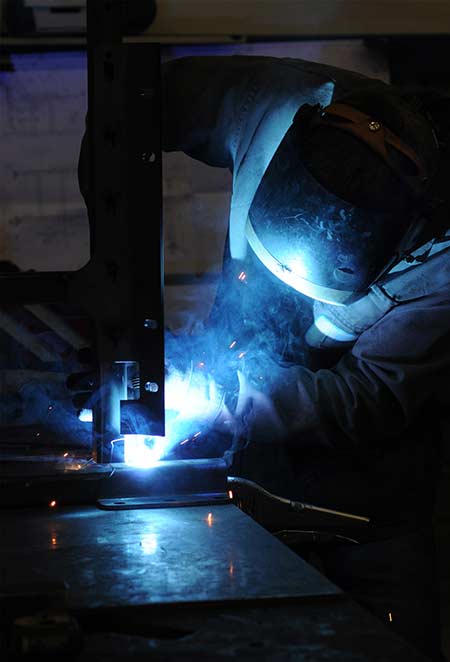 In aeronautics, the EN 9100 standard is a real guarantee of assurance and quality for companies and various contractors.
It is a European standard based on the international standard ISO 9001 (Quality management systems – Requirements). However, it adds a number of additional requirements related to the civil and military aeronautics and space fields.
This certification is very complete and extremely demanding since it covers about 400 criteria. It allows to anticipate and avoid risks while ensuring our company a high level of excellence in terms of reliability and efficiency of our achievements. Our subsidiary Jacques Soudure has this certification. It is officially referenced on the "OASIS" database by the aeronautics, defense and space industries.
Do you work in aeronautics? Our company is your privileged partner! Do not hesitate to contact us to talk about your industrial project, we will be able to bring you a real service with high added value.