Industrial robotics – why and for whom?
In the huge digital transformation of French companies, the industrial ecosystem is not left behind. After the automation, the industrial robotization keeps increasing and gradually transforms manufacturing processes. In concrete terms, what does industrial robotics consist of? Does it correspond to an empty factory of the future inhabited solely by robots? What are those industrial robots and what or who are they for? To better understand their nature and the stakes involved, a very useful insight is provided here.
What exactly is industrial robotics?
Industrial robotics is nothing new. Without going back to the invention of its ancestor the industrial robot, the Unimate, the first robotic arm was agreed by General Motors almost 70 years ago. Its mission was already close to the one still entrusted to its successors today, namely to take on extreme conditions in human' s stead. Why then is industrial robotization at the heart of the 4th industrial revolution?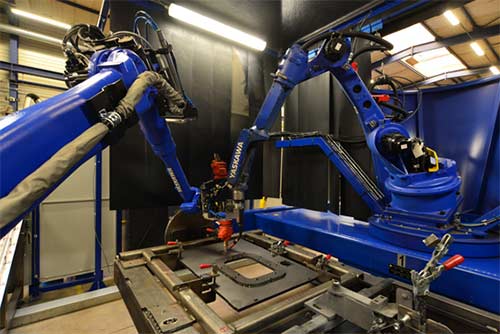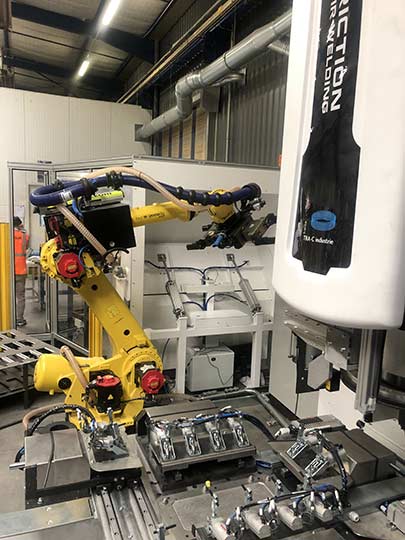 From automation to industrial robotization
The industrial robot is very formally defined by the International Organization for Standardization (ISO) as the "automatically controlled, reprogrammable, multipurpose manipulator, programmable in three or more axes, which can be either fixed in place or mobile for use in industrial automation applications".
To put it plainly, in automation, the machine is programmed to remove, partially or totally, a targeted human intervention. For example, a punching machine is set up to drill a hole in a sheet of metal, its sensors feed a single predefined pattern, which does not change. Again, a stretch-wrapping machine is programmed according to a single work process, it invariably follows the programmed wrapping orders.
The development of industrial robotics combines a mechanical structure capable of operating movements, as well as sensors that receive and exploit information to control the motors, a computer/programming language to carry out the programming and finally a control cabinet, which translates the instructions received into physical movement.
In industrial robotics 4.0, the same machine operates with a program that can be revised and adapted according to needs and opportunities. We are talking about interaction between the machine, the environment, and the human.
The industrial robot and advanced production technologies
It is said that IT makes the industrial robot smart, because it now enables collaboration between the machine, its environment, and humans, with a new flexibility and form of autonomy for the machine. In its old version, the robot was programmed in a very specific way for an invariable action. The development of AI (Artificial Intelligence) and HMI (Human-Machine Interface) is changing this configuration with robots that interconnect, learn from their environment, and react to it.
These new advanced technologies mark a considerable evolution/change in production processes. Alongside virtual and augmented reality simulations, additive manufacturing with 3D printing, industrial robots are diversifying and multiplying. Thanks to new digital advances, they are becoming more flexible and more efficient. Wherever conditions are difficult, where handling and assembly are recurrent, they are approved of.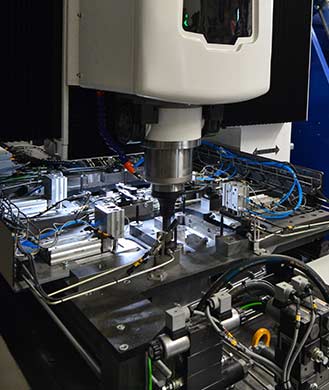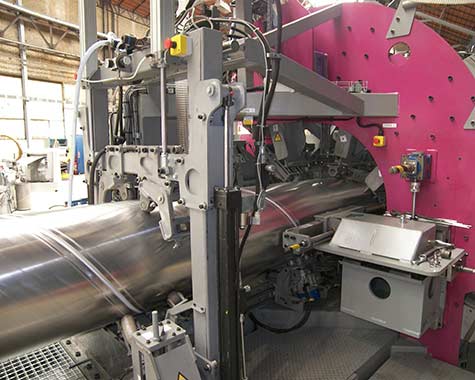 The cobot, or collaborative robot, is a robot intended for direct human robot interaction, and is designed as an assistant to the operator. Programmed in advance, placed next to him and piloted in real time, this collaborative robot takes over the part of the actions that can be automated. It can look like a robotic arm that will, for example, screw or hammer, while the operator concentrates on higher value-added precision operations.
The mobile robot, as the name suggests, has the ability to move in its surroundings. For example underwater to inspect the seabed or on land with wheels – from automatic hoovers in homes to Sojourner on Mars – or in the air, like drones.
The powered Exoskeletons are designed as articulated/robotics orthotic devices that the worker puts on and which will increase his strength or minimize his physical efforts.
The field of welding is one of the disciplines that has benefited greatly from these innovations. This highly technical trade of equipment manufacturers is benefiting from industrial robotics, which is changing the stakes in terms of handling, security, and precision.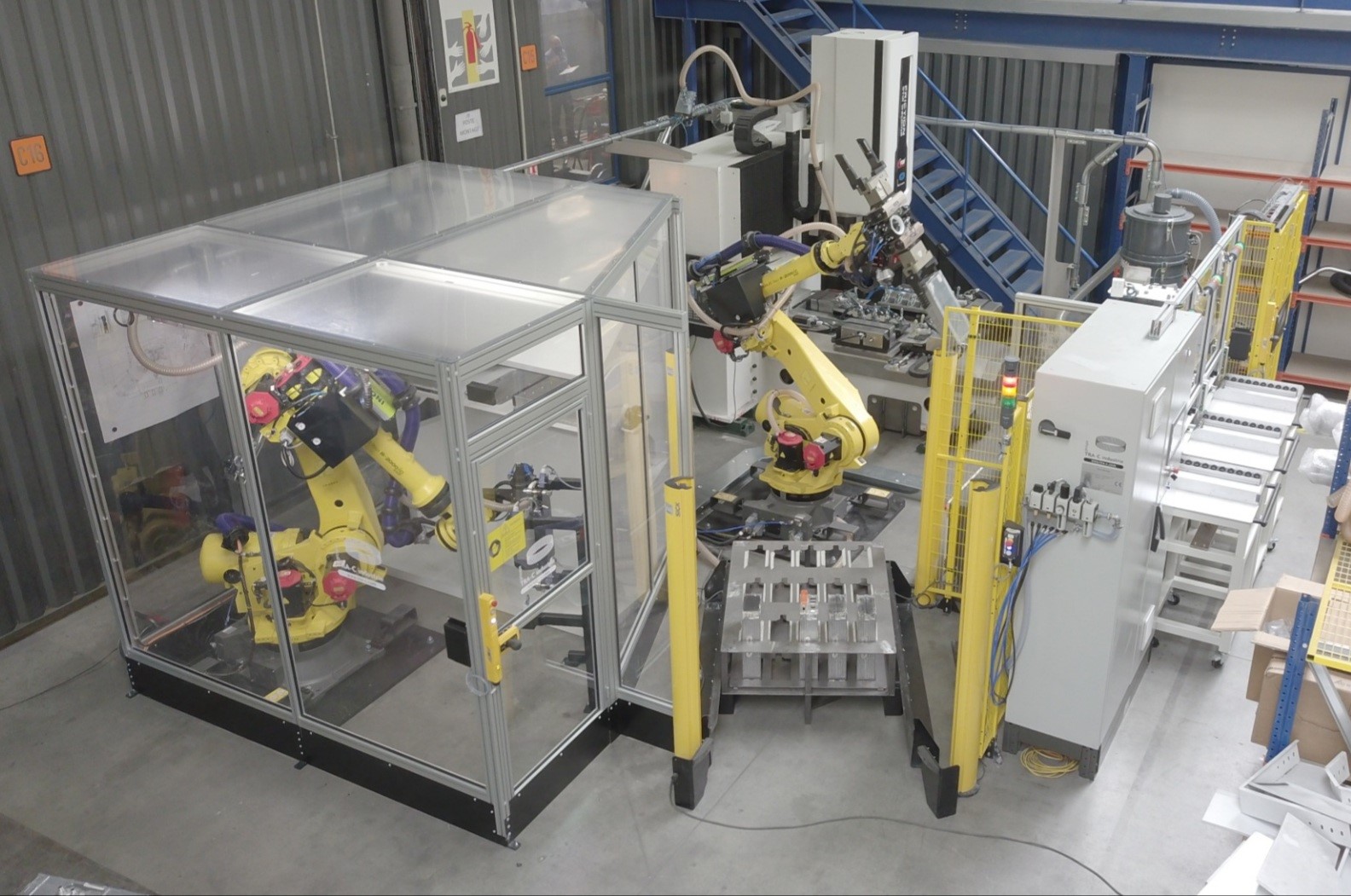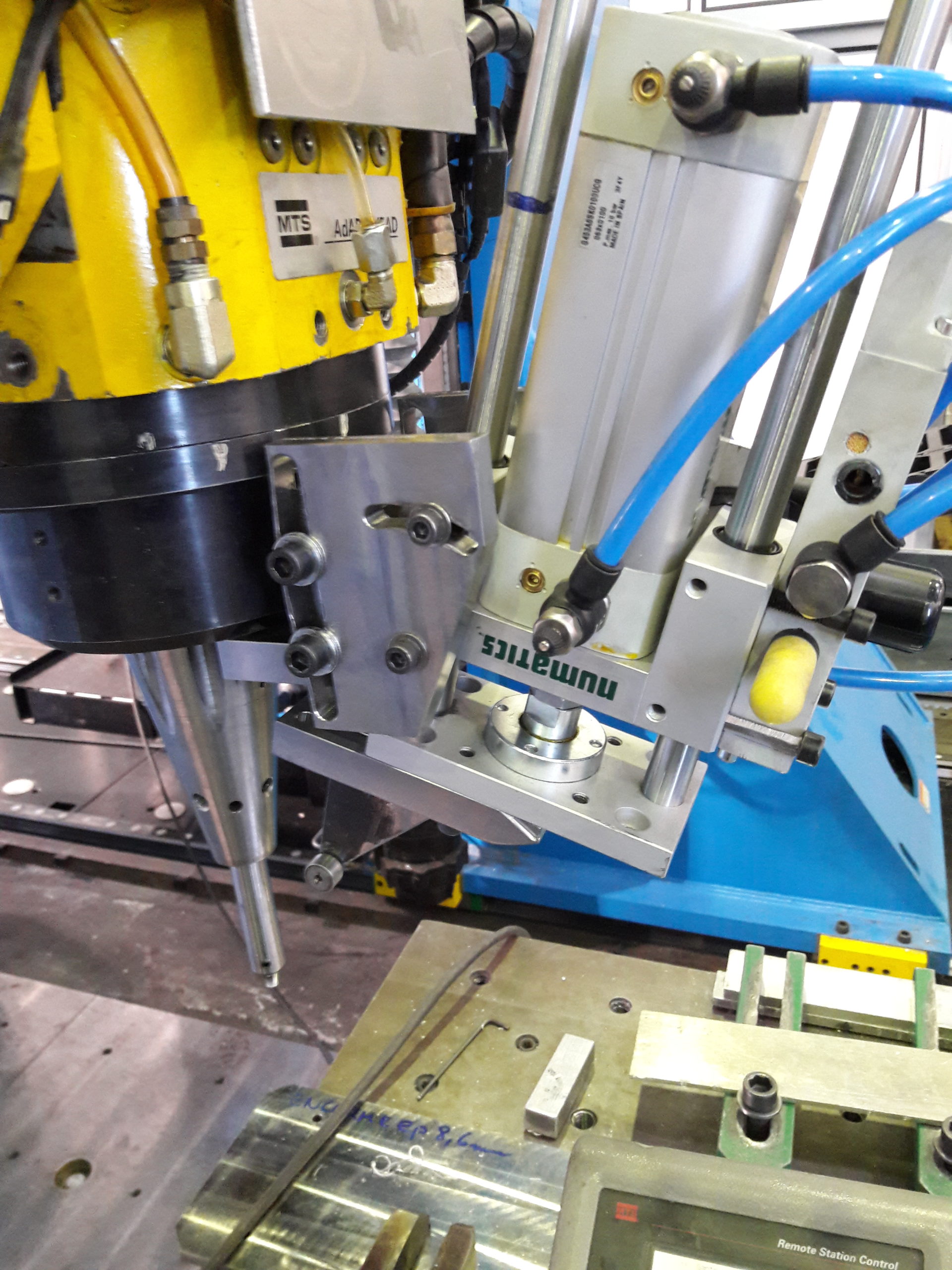 What are the applications of industrial robotization?
There are several fields of industrial robot designs, each with its own characteristics, strengths, and limitations. One will offer a very high load capacity, the second will focus on the number of axes, while the third will have an extended range. The choice is totally linked to the use that is made of it and the type of performance expected.
It is important to highlight that a robot only becomes operative because it is itself equipped with a tool that corresponds to the required action – such as a welding torch, a milling cutter, a camera – and a software application. TRA-C Industrie designs and manufactures turnkey and tailor-made equipment solutions, adapted to specific requirements.
The most common configurations include the following:
These are the most frequently used industrial robots. They are constructed like a human arm, with a succession of joints that allow articulation. They therefore offer great flexibility of movement. They are increasingly being used in the design of cobots as they are ideal for supporting the operator's precision work. Able to repeat extremely fine movements infinitely, articulated robots increase the quality level of the finished product, while avoiding certain difficult aspects for humans. Paint application is a typical example.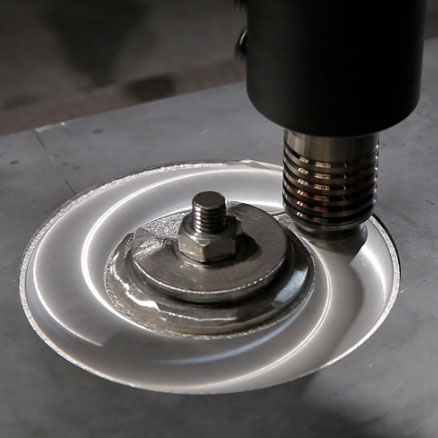 The polar industrial robot
Unlike the Cartesian coordinate robot, which is limited to right angles, the polar robot is an expert in rotations. It can turn in any direction and take any position through 360°. The tool at the end of the arm can be used in any direction, just like a human arm. It has an important application in operations that take place in 3D, such as welding processes, and more broadly in assembly processes. This flexibility of this type of articulated industrial robot is very valuable when one knows the importance of positions and regularity for the welder. It is also gladly used as a manipulator robot, or for loading and unloading machines.
The Cartesian industrial robot
The industrial robot gets its name from the fact that it uses a Cartesian coordinates system to operate. It is therefore a machine that moves in a linear way, always following the same three axes, rather like a wrist at the end of an arm. It allows simplified programming of repetitive tasks, such as loading and unloading machine-tools, and can control other machines on a production line. Its most widespread applications are with 3D printing and numerically controlled (NC) machines.
It is particularly useful on production lines or logistics chains where heavy loads have to be set down with high precision. If we take the example of welding, with heavy metal parts that have to be positioned with the utmost accuracy, we understand its facilitator role.
This type of robot is therefore often used for milling machines, assembly machines, palletizers and pick and place machines. These industrial robots have a robust design and can therefore be easily integrated into intensive production lines.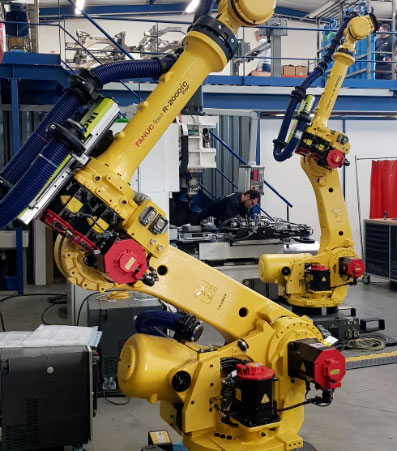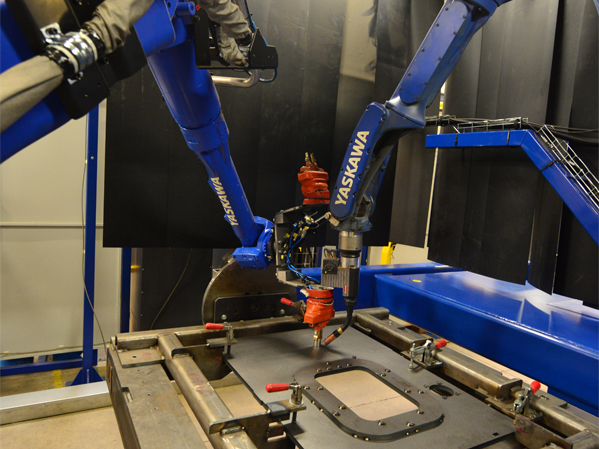 The SCARA industrial robot
The name SCARA is an acronym for Selective Compliance Assembly Robot Arm.
Often referred to as a '6-axis', its specialty is to mimic, and even exceed, the capabilities of a human arm. It can move vertically forward and backward in a confined space, while rotating in the same plane. Its strength lies in the extreme precision it provides, with constant endurance and speed.
Space-saving and fast, it is easily applied in all industries that seek meticulous operations or need to carry out complex assemblies. It can be found in the pharmaceutical and cosmetics industries for packaging, as well as in the automotive industry, to only name one.
This type of industrial robot has a remarkable design based on of a mobile platform connected to a fixed base by a set of identical parallel kinematic chains. It allows not only spatial translations, but also rotations. The Delta robot version is one of the most known parallel robots.
Its particularity is that it is capable of movements as precise as they are delicate and rapid. It can pick up small items at one point and place them at another, at high speed. It is therefore directly applicable to food, pharmaceutical, electronic and other production lines, for pick and place tasks, product handling and packaging.
The main uses of this type of industrial robotization are traditionally observed in the handling of relatively light products, at high speed, or in risky environments. It applies to welding, painting, palletizing, pick and place and handling operations. However, they are also used in a wide range of applications as long as the aim is to increase the level of quality or to solve complex configurations for humans.
Industrial robotics is familiar to the world of transport, automotive, railway and maritime industries, as well as aeronautics and space. It also concerns fields as vast as the food industry, the medical, pharmaceutical, and cosmetic sectors, and mechanical engineering.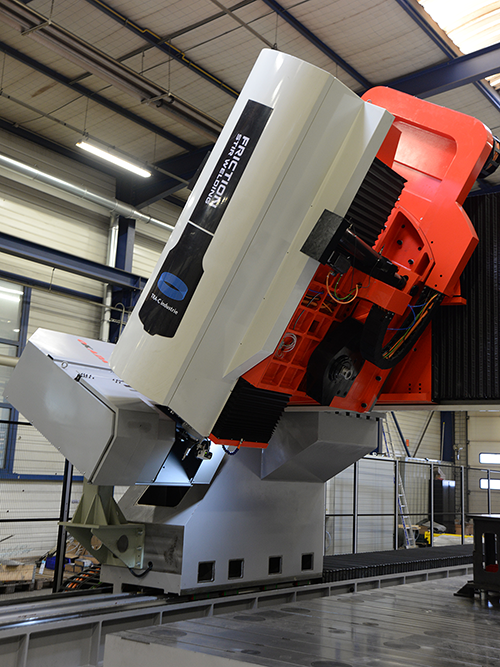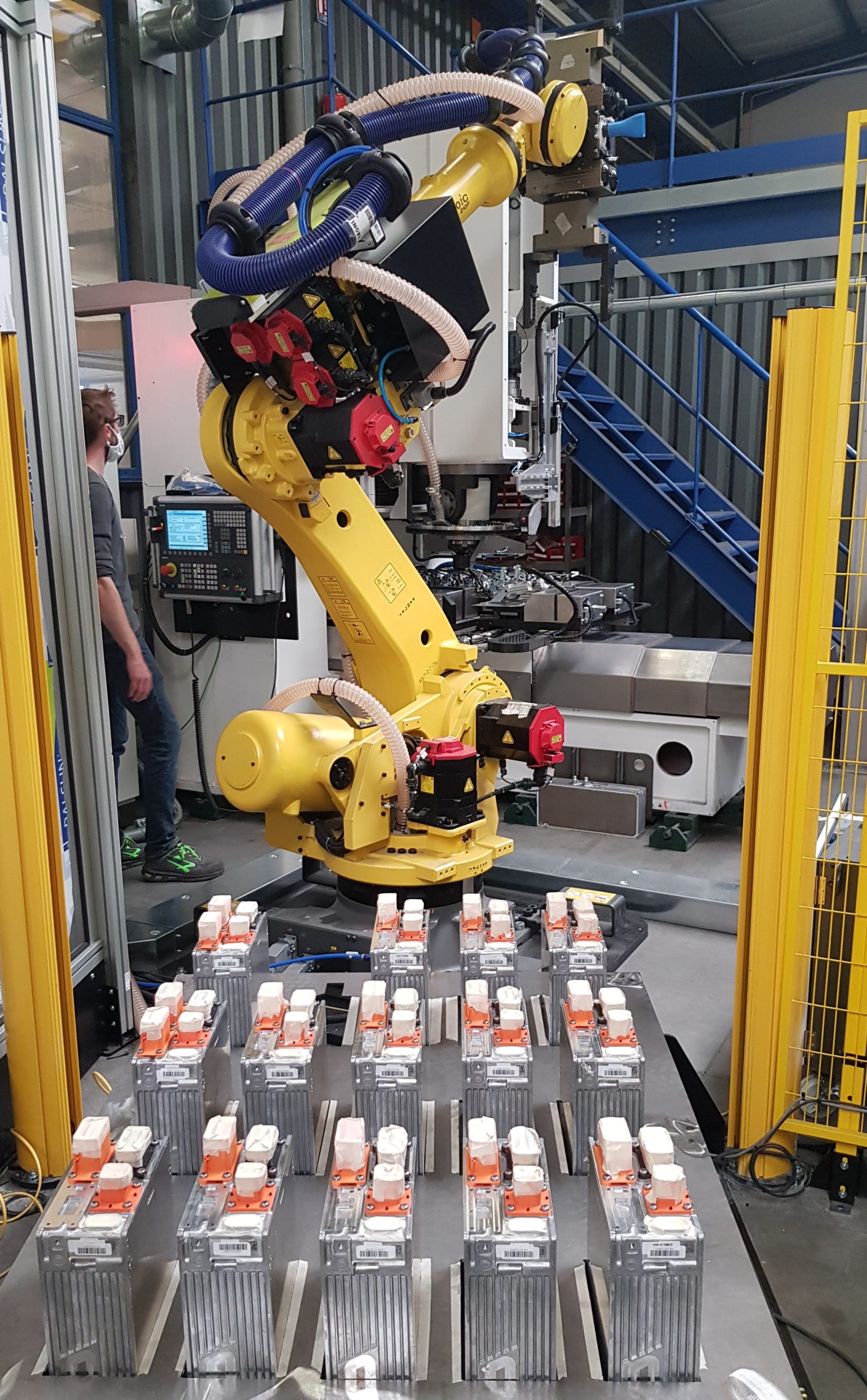 The interest of industrial robotization
The industrial robotics market is evolving considerably throughout the world, with a growing rate of equipment. Automation is known for its ability to accelerate production rates and to ensure regularity of production. With the industrial robot integrated into Industry 4.0, a whole new dynamic is taking hold / a whole dynamic is established.
Adaptability and competitiveness
But it doesn't stop there. Industrial robotization opens new perspectives. It makes previously unimaginable developments possible. This is a decisive factor in the ongoing competition between national and international companies.
Finally, industrial robotics is scalable, flexible, programmable, and reprogrammable at will, making the company particularly adaptable to the changes that the market will impose on it.
It is thus a real source of competitiveness.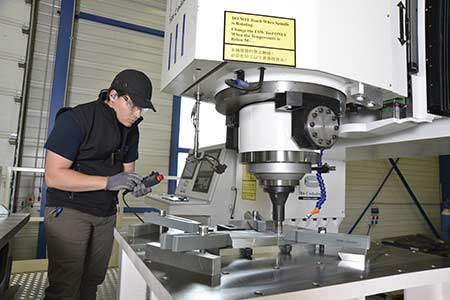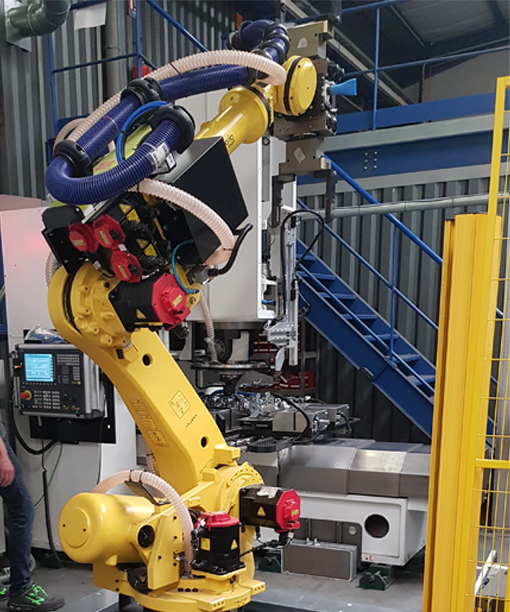 Versatility and cost-effectiveness
Contrary to popular belief, industrial robotization is applicable to small series, it is easy to integrate into existing equipment and easy to maintain. It is sometimes a direct source of savings on consumables, energy consumption, time, and quality deficiencies.
It is increasingly affordable and is the subject of decisive aid within the framework of the French Government's "Industrie du Futur" action plan. But to stick to these assertions is to miss the real point: adopting industrial robotics in your company is to engage in a project that will boost production and increase economic performance. It also means limiting indirect costs, non-conformity, energy, and resources. All in all, it's a highly profitable investment!
Integrating industrial robotics is a key to success. Whatever the sector of activity, it solves previously unsolvable configurations. Thus, it opens up new realms of possibility and change the way of old manufacturing and production models.
In the permanent competition that companies are experiencing, it brings efficiency, productivity, and reliability, in other words significant competitive advantages.
TRA-C Industrie supports you in this process. Internationally recognized for its expertise, the group backs you up in the designing, creation, and realization of unique, industry-specific solutions